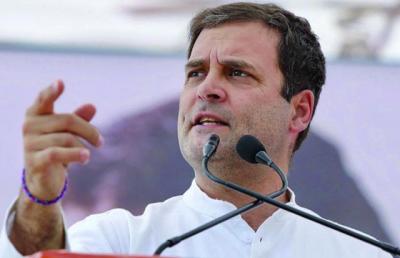 In what could be seen as a shock to AICC president Rahul Gandhi, the returning officer of Amethi constituency in Uttar Pradesh, from where Rahul is contesting, has postponed the scrutiny of his nominations till April 22. The postponement is due to the objections raised by independent candidate Dhruv Lal, who is also contesting from Amethi.
In his complaint, he said Rahul Gandhi has declared himself as a British citizen and thus he cannot contest in India as no foreign national can contest in India. He said that on the basis of certificate of incorporation of a company registered in UK, Rahul had declared himself to be a UK citizen on his nomination papers. On this basis, Rahul cannot contest in India, he said.
He quoted a 2004 affidavit by Rahul Gandhi about a company called BackOps Ltd, has shown himself to be a British citizen. He also pointed out that in 2004, he showed only two degrees against the column about his educational qualifications - a senior secondary school certificates and an MPhil. In 2009, he added a BA from Rollings College, Florida. In 2014, he added degree of development economics. According to the affidavit, he said he had his BA in 1994 and an MPhil in 1995. ''How can anyone get a BA and an MPhil in just one year,'' he asked.
To study the issue, the Amethi returning officer has postponed the scrutiny of Rahul's nomination to April 22.