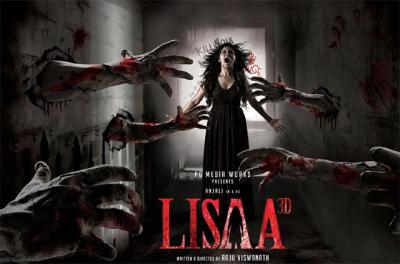 It is known that the horror comedy trend is currently going on in Tollywood. Recently, movies like 'Where is the Venkatalakshmi', 'Prema Katha Chitram 2', 'Kanchana 3' also tested the box office. But now, a 3D horror film is going to scare the Tollywood audience very soon.
Popular South beauty Anjali is all set to give a spine chilling experience for the audience with her upcoming film 'Lisaa' which is slated to hit the screens on May 24th. The movie is going to get released in Telugu and Tamil languages on the same day and the specialty of the movie is that it is going to have 3D effects. Watching 3D horror film is not something new for the Hollywood movie lovers but this is going to be the first ever Telugu horror movie to be released in 3D version from the first frame to the last frame. A few months ago, Tamil 3D film got released but it doesn't have many visual effects like 'Lisaa'.
So, the audience is super excited to watch the film in the theatres. After a series of debacles in Tollywood, Anjali wants to score a hit this time with this movie directed by Raju Vishwanath.