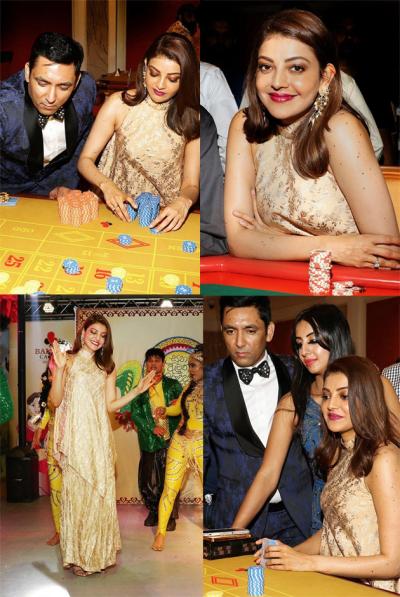 Several Tollywood Celebs have the habit of visiting Casinos once in a while. Jagapathi Babu had openly admitted it in an interview. Sometime ago, A Photograph of Mahesh Babu sitting at a Casino Table surfaced. And now, None other than Kajal Agarwal was spotted in a Casino.
Apparently, Kajal got the time to visit the Bally's Casino in Sri Lanka after the shoot of 'Theri' Telugu Remake which was supposed to begin on April 15th got cancelled. This Famous Casino is known for Celebrity interactions with its Customers. For the Sinhalese New Year Day this year (April 13th & 14th), Kajal took the opportunity for making the best use of the unexpected break.
The 'Pucca Local' Lady seems to be in a happy mood while spending sometime at the Casino Table. Her Father who was standing right behind might be curious to know who is lucky on that day. If you don't mind losing a part of your hard-earned money, Casinos are fun...what do you say?