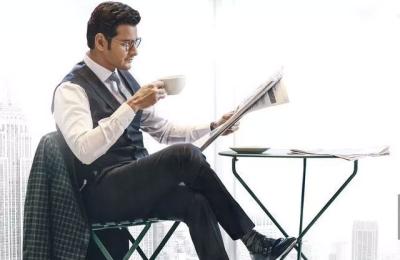 Gas Pipeline blowout which happened in East Godavari District's Pasarlapudi on January 8th, 1995 is India's largest blowout. Fire at the digging site continued for a period of 65 days. Luckily, There were no casualties inspite of the massive explosion but it incurred a huge loss. Around 1,500 people in 7 nearby villages were evacuated. Hundreds of people moved to other parts of the state during that phase to save their lives. The fire was brought under control by the International Well Control on March 15th, 1995.
Though this big incident remained in the memory of Telugu People, None of the Filmmakers had come up with a subject based on it or touching such a concept so far. Vamsi Paidipally decided to use the Blowout Sequence at a crucial juncture in 'Maharshi' if the buzz is to be believed. Visual Effects have been used by the Makers to create this first of its kind episode.
'Maharshi' is slated to hit the screens on May 9th. People are looking forward to know about the under-current social message in #Mahesh25. Prince might be essaying the role of a Youth with social responsibility in this biggie. This formula worked for him in 'Srimanthudu' and 'Bharat Ane Nenu'. Let's hope 'Maharshi' will be as good as or if not better than these two projects.