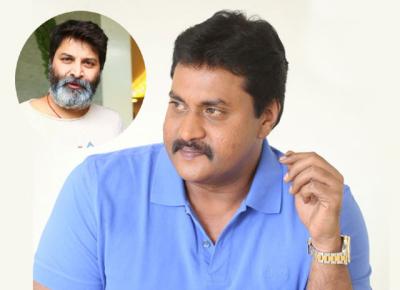 Sunil in the film, Chitralahari became Glass Mate of Sai Tej, the hero to crack some jokes and also give him some real world advices.
The actor in real life is komen for being a great comedian and also as the best friend of writer-director, Trivikram Srinivas.  
He in an interview re-asserted about his close relationship with Trivikram. He said, ''Trivikram Srinivas is my class mate, glass mate and soul mate. I like his company and I can share anything under the sun, with him.
He never thinks any less about me and always treats me as a family. I do the same too. I came to Hyderabad  to become an actor and for me, I brought him to Hyderabad.''
He also revealed that he is hoping for a good 2nd innings as a comedian and he still has to do two films as a lead actor but will decide on them, soon it seems.