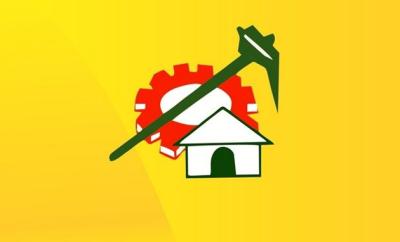 It's all in the family for the TDP and it begins with Chandrababu family. Chandrababu himself is contesting from Kuppam. His son is contesting from Mangalagiri. His brother-in-law and actor Balakrishna is contesting from Hindupur, while Balayya Babu's second son-in-law Sri bharat is contesting for Vizag MP post.
Four members of late Yerran Naidu's family are in the fray. Yerran Naidu's son Rammohan Naidu is contesting as an MP from Srikakulam, while Yerran Naidu's brother Atchen Naidu is contesting from Tekkali assembly seat. Rammohan Naidu's sister Adireddy Bhavani is in the fray from Rajahmundry. His father-in-law Bandaru Satyanarayana Murthy is contesting from Pendurthi. Minister Ganta Srinivasa Rao and another Minister Narayana are relatives. Another Ganta relative Ramanjaneyulu is contesting on TDP ticket from Bhimavaram. Ashok Gajapathi Raju is contesting as an MP candidate from Vizianagaram and his daughter is TDP candidate from Vizianagaram assembly seat. Party's AP unit president Kimidi Kala Venkata Rao is contesting from Etcherla, while his son Nagarjuna is in the fray from Cheepurupalle. Araku MLA candidate Kidari Sravan and Paderu candidate Giddi Eswari are relatives. Minister Devineni Uma and Gudivada TDP candidate Devineni Avinash are relatives.
In Guntur, sitting MLAs Kommalapati Sridhar and GV Anjaneyulu are relatives. JC family rules the roost in Anantapur with JC Pawan, who is contesting as Anantapur MP candidate and JC Asmit Reddy, who is contesting from Tadpatri are brothers.  Two MLA candidates are from KE family. KE Shyam of Pattikonda and KE Pratap of Dhone are from this family. Rajya Sabha MP TG Venkatesh's son TG Bharat is contesting from Kurnool assembly seat. Minister Akhilapriya and her brother Brahmananda Reddy are in the fray, Nandyal MP candidate sivananda Reddy and Panyam MLA candidate Gouri Charita Reddy are siblings. Kotla Suryaprakash and his wife Kotla Sujatha are in the fray from Kunool district. In Chittoor, Palamner contestant Amarnath Reddy and Punganur candidate Anusha Reddy are cousins.
Thus 24 of the 175 candidates in the family have someone or the other member of the family contesting the elections. Four MPs too have family members also contesting in the poll fray. In addition there are 13 seats, from where political heirs are in the fray.