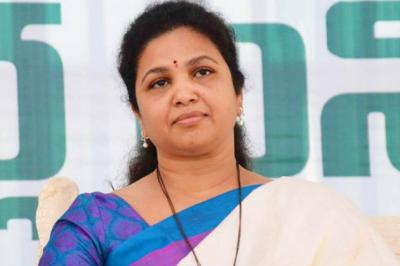 Kurnool MP Butta Renuka defected to TDP with an assurance from Chandrababu Naidu on the MP Ticket for 2019 Polls. Ever since Kotla Suryaprakash Reddy began holding talks, TDP Leadership has conveniently forgotten the assurance given to the Sitting MP. Kotla joined TDP upon receiving a promise on MP Ticket.
And now, Butta Renuka got ready to go back to YSR Congress Party. Realising that losing such a Strong Leader will prove costly for the party, TDP Leadership began holding talks with the Parliamentarian. She was offered Rajya Sabha Seat instead of Kurnool MP Ticket.
Still, Butta Renuka is of the feeling why should she settle for a nominated post when she have good chances of retaining the Lok Sabha Seat. She doesn't want to get weakened by staying away from the Lok Sabha Elections.
If Butta Renuka comes back to YCP, It's going to be a huge advantage for the Main Opposition whether if she contests for Kurnool MP Seat or Not.